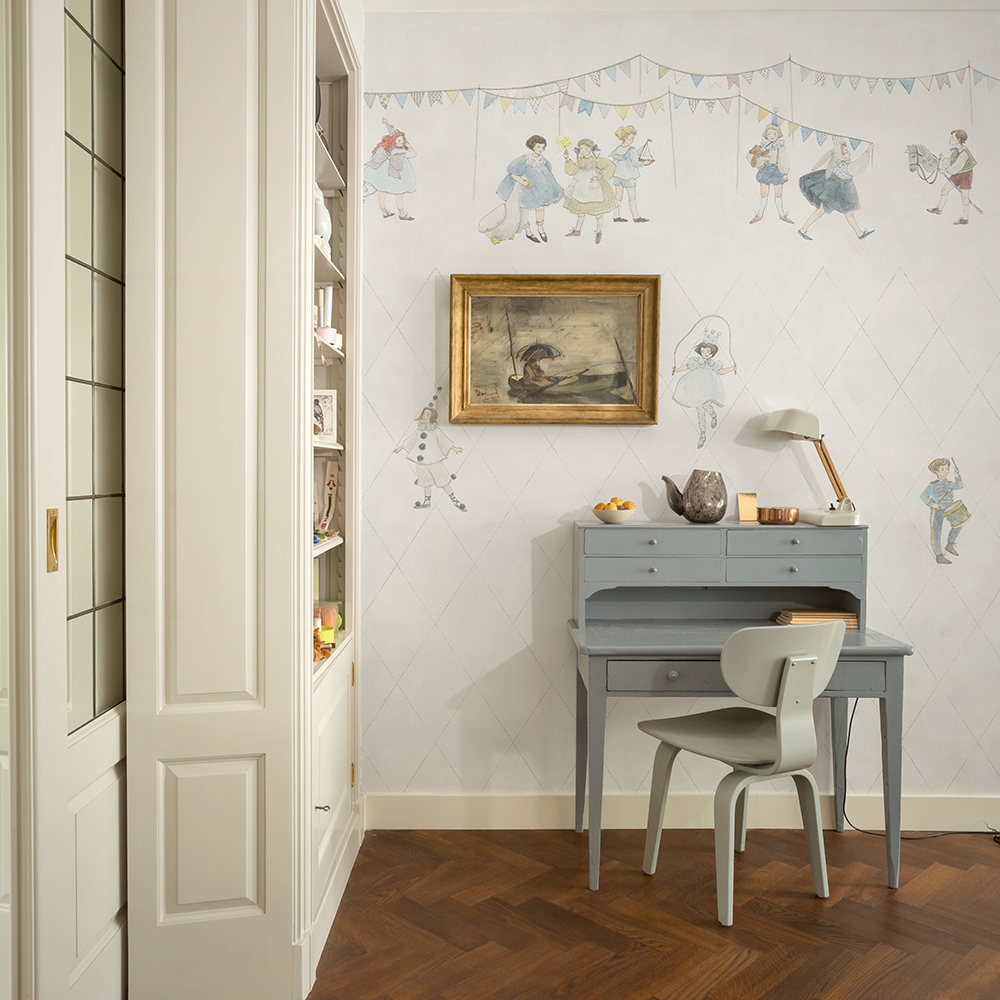 CARNIVAL
Favorite
Some of the characters of the CARNIVAL model are completely fantasy, while some are a cross between the Victorian era and the children's fashion of the 50s. It was more important for us to keep the mood itself: light, carefree.
Next, we began to look for how to solve the geometric part of the composition, tried several options, but settled on a minimalistic version of the rhombus. But in the dark colors of the rhombuses, we decided to complicate a little with a light rhythm of semitones.
The model will fit, rather, in the nursery for a girl. We are sure that this is exactly the option "for growth", when it will remain quite appropriate in pre-adolescence and adolescence.
Order in one click
Dear customers, we deliver seamless wallpaper only in Russia
Custom sizes (5 days)

Width of Wallpaper is to 1261 mm (depending on the size of the wall and material)

Color correction of images

The manufacture of Wallpaper companion (background texture) 2000₽ m2

Wallpaper on non-woven basis.

Fire safety (grades from G1, KM1)

The Wallpaper can be washed, resistant to mechanical damage

Recommended stock for gluing - 3-4 cm in height and width
Color options
Installation of sutures
of sutures eco
of seamless
ABOUT THE MATERIAL
Texture
How to order
Shipping
Return policy