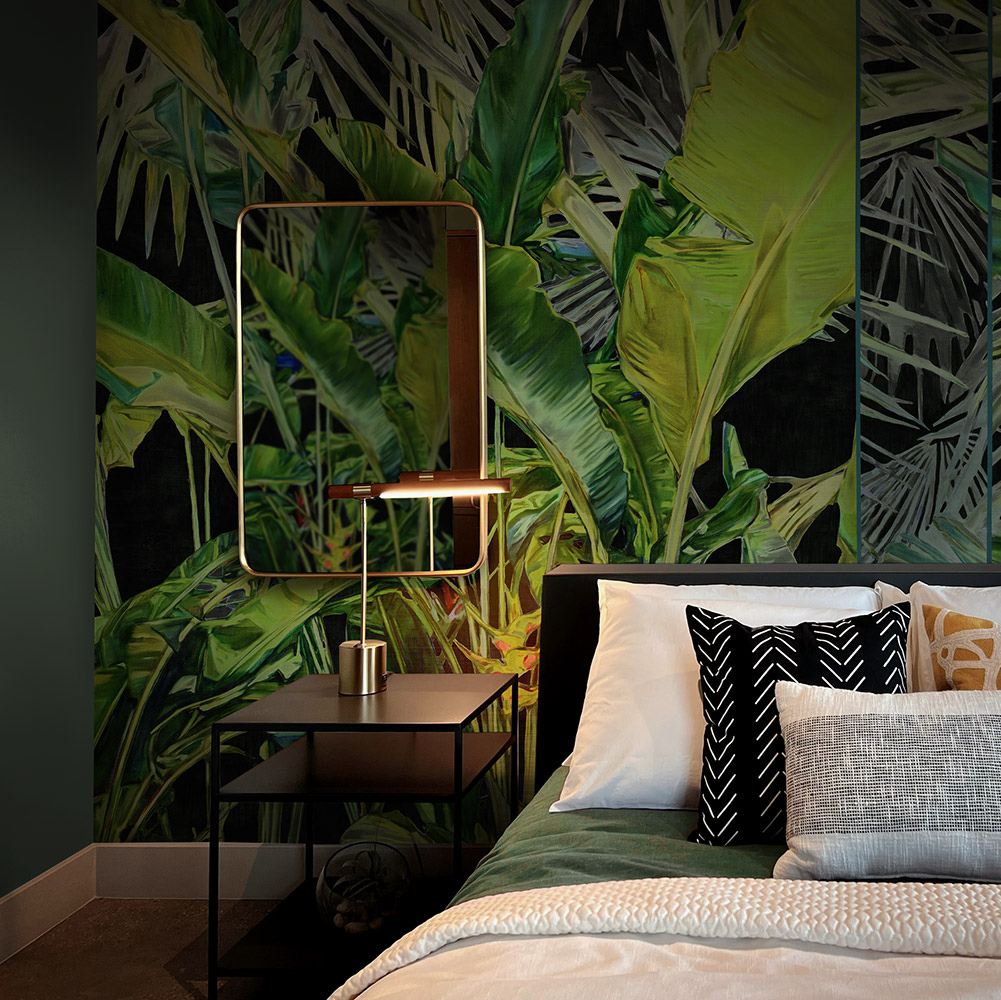 FLESSIONE
Favorite
The theme of the tropics captured the minds of trendsetters not yesterday. And even we have several models with a tropical motif in our collection. But the way the tropical theme was read in the work of Kostya Fedorov deserves special attention.
The energy is primal, untouched, young, alive. Plants are not static, they move, dance, envelop. Plasticity of form and delicate balance.
We saw it in the picture and we faced the task: how to keep the dynamics and plasticity in the picture, and transform it into the scale of the wall. And we found a solution-we emphasized this plasticity with the internal rhythm of unequal segments separated by a live line.
The model was named FLESSIONE, which means Bend in Italian. "Callousness and strength are companions of death. Weakness and flexibility express the freshness of being. Therefore, what has hardened, it will not win" A. Tarkovsky
Order in one click
Dear customers, we deliver seamless wallpaper only in Russia
Custom sizes (5 days)

Width of Wallpaper is to 1261 mm (depending on the size of the wall and material)

Color correction of images

The manufacture of Wallpaper companion (background texture) 2000₽ m2

Wallpaper on non-woven basis.

Fire safety (grades from G1, KM1)

The Wallpaper can be washed, resistant to mechanical damage

Recommended stock for gluing - 3-4 cm in height and width
Color options
Installation of sutures
of sutures eco
of seamless
ABOUT THE MATERIAL
Texture
How to order
Shipping
Return policy